You can now catch the whole the first series of Chippy Lane's Podcast, interviews with Welsh and Wales-based creatives about the arts. A celebration of talent, where interviewees are nominated by their contemporaries.
Wales Arts Review has been very proud to co-platform this first series with Chippy Lane Productions, and you can find out more about them here…

@chippylaneprod

Chippy Lane Productions Ltd.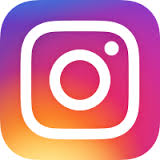 chippylaneproductions

info@chippylaneproductions.co.uk
Chippy Lane Productions Ltd. (CLP) was founded in 2016 by Rebecca Jade Hammond, a Cardiff born actor, writer and producer. CLP's primary mission is to promote Welsh and Wales-based theatre and talent, to audiences in and beyond Wales. "Regional work is important, audiences want to hear stories from everywhere" (CLP in Arts Scene In Wales, 2016).
CLP is a London-based Welsh company created in response to our research that showed a lack of Welsh work being produced beyond Wales. The arts, in Wales and from Welsh origin, are undergoing change and there is a wealth of excitement for writing, acting and theatre that is new, diverse and vibrant. We achieve our goal by building relationships with established Welsh and Wales-based playwrights, encouraging and producing new work, and reaching out to Welsh communities living inside and outside of Wales. "The grass roots of Welsh performance are irrepressible" (CLP in Theatre In Wales, 2018).
As a young company Chippy Lane has achieved a tremendous amount in a short space of time with limited resources and funding. At the helm of this company is Artistic Director Rebecca Jade Hammond. Her commitment and dedication to the championing of the Welsh and Wales-based voices has been met with open arms from fellow creatives. Her position and perspective as a Welsh company operating outside of Wales developing work across both Wales and England, bridging the gap between two countries has led to interest from arts media (What's On Stage, GetTheChanceWales, Arts Scene in Wales, Western Mail). Rebecca was also recently recognised as a '100 Women of Wales' 2018 by Wales Arts Review, which highlights women who are ones to watch, and inspiring the arts in Wales.
THE COMPANY
Artistic Director  | Becca Hammond 
Associate Playwright |  Jacob Hodgkinson
Production Assistant | Sophie Hughes
Creative Associate  | Andrew David
Creative Associate | Sophie Melville
Creative Associate | Rhys Warrington